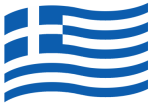 Ferryl is happy to present Oceantech Shipping & Trading Ltd. as their new, exclusive agent and supplier in Greece.

Ferryl is excited to announce a brand new stock point in Mexico with the company SIMPSA – Servicios Integrales Maritimos y Portuarios S.A. De CV., based in Manzanillo.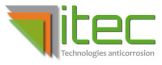 Ferryl are pleased to announce a new sales agent in France - Interface Technologies (Itec). Itec General Manager Claude Bernard states: "We are thrilled to become Ferryl's agent in France".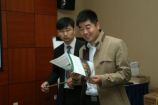 Ferryl report on their expanding cooperation with Hissen Marine Engineering Co. in Shanghai, China, including a technical presentation held together in Shanghai in April.

Ferryl's cooperation with Interglobe MariNet Services (IMS) in Cyprus is now into its sixth year. A February visit to Cyprus by Ferryl led to many promising meetings with local clients and revealed future growth areas. Mr. Chris Savvides, son of IMS's founder George Savvides, is the primary contact person for Cyprus-based customers of Ferryl.