December 10, 2020
Seatrak Identify Needs for Ferryl Products in Ghana

Ferryl are expanding in Africa through a new cooperation in Ghana.
Seatrak Engineering Ltd. is headquartered in Takoradi, specialising in offering customers in the shipping, oil & gas, mining and construction industries with bespoke engineering and procurement solutions.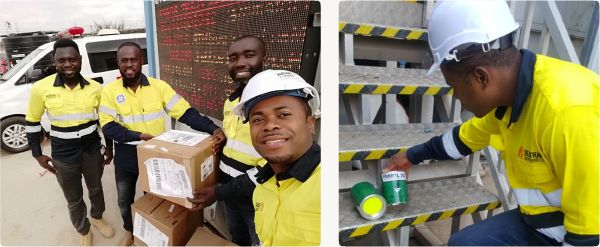 Preventative maintenance and corrosion prevention are core services offered by Seatrak, so Ferryl products are a great fit.
Supported by Ferryl, Seatrak are identifying corrosion issues among their customer base and are now able to provide anticorrosive solutions through the Ferryl range.
Ferryl is excited to reach new Ghanaian customers through Seatrak!