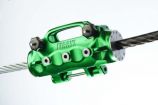 Ferryl is proud to introduce the brand new Ferryl Wire Rope Lubricator! Read more about the ultimate solution for one-step wire rope greasing.

This case study explains the benefits of applying Ferryl 401 Anticorrosive Transparent Coating to pipe cladding on gas tankers.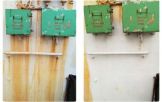 As Ferryl go on board vessels, rust and rust stains continue to be a common sight. So, when on board, Ferryl often demonstrate Ferryl Ferrycid Rustremover.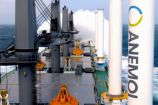 Ferryl's 400R Anticorrosive White Coating was supplied to the MV Afros - the 'Ship of the Year'!
Read about what makes this ship so special.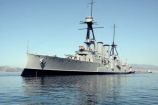 Through their exclusive agent in Greece, Oceantech Shipping & Trading, Ferryl products were supplied to the historic ship Georgios Averof.