December 20, 2020
Introducing The New Ferryl Wire Rope Lubricator!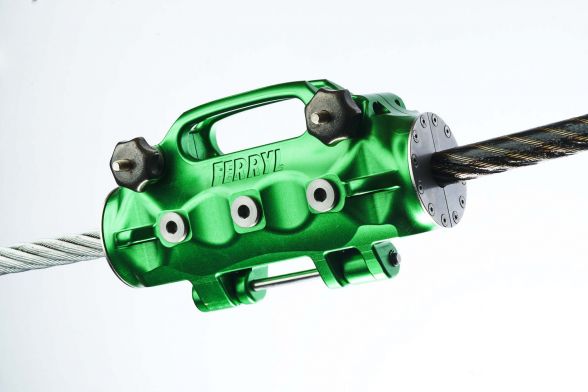 Ferryl is proud to introduce the brand new Ferryl Wire Rope Lubricator!
Having manufactured anticorrosive products for ships since 1955, Ferryl has a well-established expertise in marine wire rope maintenance. Ferryl are proud to announce that this know-how has been used to develop state-of-the-art application equipment - the Ferryl Wire Rope Lubricator - as an alternative to manual application of grease.
The lubricator combines wire rope pre-treatment with internal protection of the wire rope core and external greasing of the wire in one step. Grease is pumped into the high pressure lubricating chamber where it is forced into the wire core, forcing out water and moisture. As the wire passes through, an even, uniform coating of grease is applied, inside and out. Read more about the benefits here.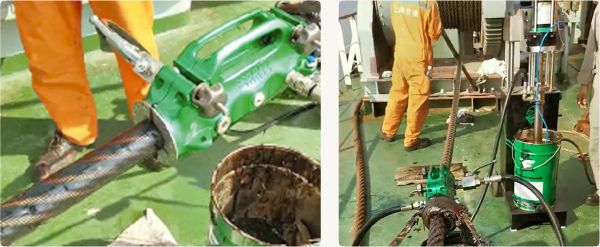 Ferryl's Wire Rope Lubricator is also ideally designed to be used with Ferryl 202 Standard Anticorrosive Grease.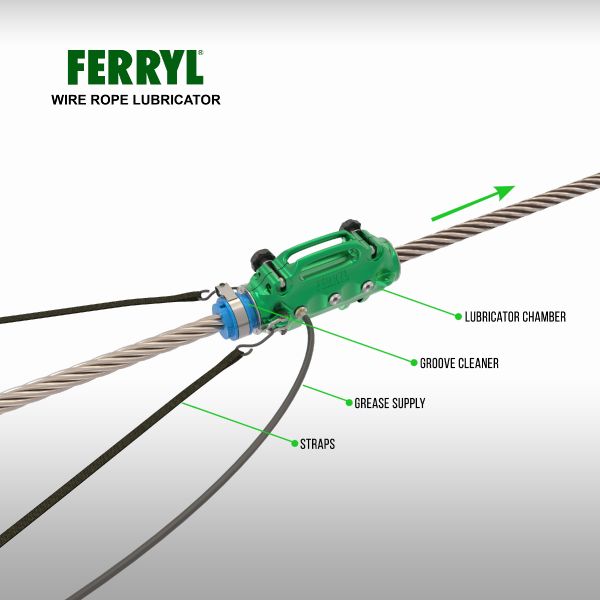 Ferryl products, although originally developed in Sweden, are today manufactured at Ferryl Deutschland GmbH in Germany, which is also where the Ferryl Wire Rope Lubricator has been developed.
The same high standards, attention to detail and specialisation for ships that are at the core of Ferryl's other products of course also apply to the Ferryl Wire Rope Lubricator.
Together with our agents worldwide, we are excited to introduce this product to the shipping industry!