September 23, 2015
Ferryl Host Technical Meeting with IMarEST in Dubai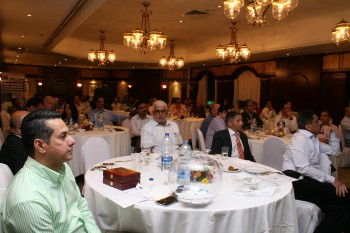 In association with the Institute of Marine Engineering, Science & Technology (IMarEST) in the U.A.E., Ferryl was happy to host a technical meeting in Dubai on the 14th of September, focussing on the topic of corrosion and wire-ropes at sea.
Over 70 members of IMarEST and the Dubai maritime community attended the seminar held by Ferryl in downtown Bur Dubai.
Following a presentation by Ferryl representatives, lively discussion on the topic followed in a question-and-answer session as well as later over dinner and drinks.
The main purpose of the meeting was to look at why deck applications at sea require specialised products to obtain optimal results with regards to function, safety and appearance on board. The special, harsh conditions at sea mean that wire-rope greases need to be designed for use in this area, something that Ferryl greases offer.
As evidenced by the high turnout to the event and the long and active discussions that followed, it was a pleasant and informative evening for all who attended. As stated by Nikeel Idnani, Honorary Secretary of the IMarEST U.A.E. branch: "With numerous questions and comments it was evident that the audience was very appreciative of the information [including] measures which leads to increased safety, reliability, reduced frequency of repairs, downtime and preservation of asset value."
Often unsuitable products are used on deck, such as products actually designed for industrial applications or closed systems (such as in engine rooms), or products that are too conventional, thus failing to meet the requirements of a wire-rope grease at sea.
Ferryl greases can instead reduce grease consumption as well as the risk of incidents or damage, by offering a high melting point, lubrication, rust protection, penetration and adhesion. Ferryl urged all those attending to really look at what alternatives are available and what solutions Ferryl can offer. Instead of assuming the current situation is as good as it gets, buying specialised products can be both more efficient and more cost-effective.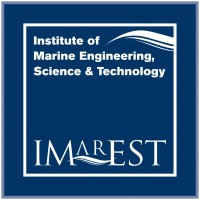 Ferryl would like to thank the U.A.E. branch of IMarEST, and in particular Honorary Secretary Mr. Nikeel Idnani, for their support of Ferryl and the furthering of industry awareness. Ferryl is also very grateful to the entire team of Middle East Fuji, in particular Capt. Peter Machado, for their kind assistance in arranging such a successful event.
For more information about the event, please see the IMarEST website: http://imarest.org/local-communities/middle-east-africa/uae/item/1796-imarest-uae-ferryl-host-technical-meeting