June 30, 2015
Ferryl Celebrates 60 Years: A Reflection on the Company Heritage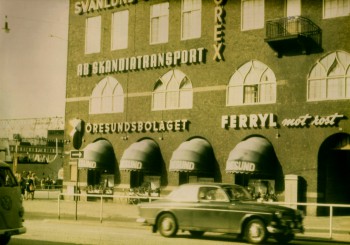 2015 marks the 60th anniversary of Ferryl.
Now a global organisation with manufacturing in Germany and sales conducted from the Isle of Man, Ferryl supplies specialty anticorrosive products to ships around the world. It all started six decades ago in Malmö, in southern Sweden.
So why Sweden? And what does Ferryl's Swedish heritage mean for the company today?
Sweden may be known for blonde people, skiing and meatballs, but Sweden also has a strong history of innovative, high quality products and technology, as well as a reputation for an ethical and open-minded perspective.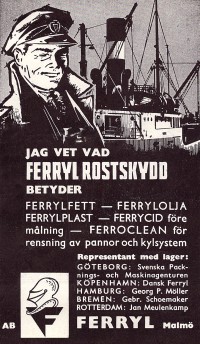 In the 1950s and '60s shipping was an important part of Sweden's economy, with some of the largest ships in the world being built there. Ferryl's founder, Sten-Eskil, saw that rust-protection in the shipping industry was poor and saw a need for quality, specialised products.
The Ferryl brand was born and the first green Ferryl drums were produced. With a sales office in the southern city of Malmö and a production facility in nearby Staffanstorp, Ferryl first grew in Sweden and then internationally.
Today, celebrating 60 years, Ferryl is a family company in the 3rd generation. Though global in scope, Ferryl stays true to the vision of the Swedish founder through continued high quality, specialisation and open-minded, friendly service to customers worldwide.