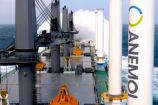 Ferryl's 400R Anticorrosive White Coating was supplied to the MV Afros - the 'Ship of the Year'!
Read about what makes this ship so special.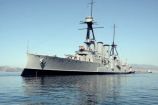 Through their exclusive agent in Greece, Oceantech Shipping & Trading, Ferryl products were supplied to the historic ship Georgios Averof.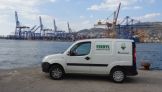 A recent trial of Ferryl Ferrycid Rustremover by Ferryl's agent in Greece, Oceantech, shows two of Ferryl's strengths: effective products and an excellent service network.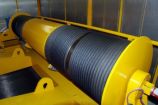 Putting a high quality grease on a wire in bad condition is like painting over rust – the problem remains just beneath the attractive surface. Ferryl Rustoil Penetrating Oil is the best treatment for wires that are not in optimal condition. The product packaging makes it ideal for Ferryl Rustoil to be used as part of Ferryl's wire-treatment program.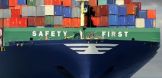 You cannot compromise on safety. Safety at sea is crucial and most companies operate a policy of 'safety first.' From the safety of the ship and her equipment, to the safety of the crew and the environment, safety needs are everywhere. Buy Ferryl and keep your ship safe.