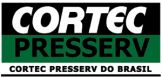 Ferryl is pleased to announce stock availability in South America through a cooperation with Presserv Brazil.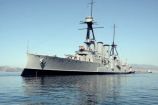 Through their exclusive agent in Greece, Oceantech Shipping & Trading, Ferryl products were supplied to the historic ship Georgios Averof.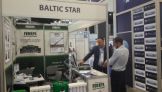 From the 11th to 13th of September, Ferryl exhibited at the Baltexpo Exhibition in Gdansk, Poland.
Ferryl products are now available in Latvia and Lithuania through Baltmarine Trading UAB. Ferryl reports on this growing cooperation.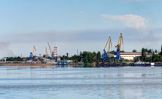 Have you considered how special inland ports are? In an exclusive online series, Ferryl's director will explore fantastic inland ports around the world! In this instalment, read about Volgograd, Russia.