July 1, 2019
Ferryl 400R supplied to the 'Ship of the Year'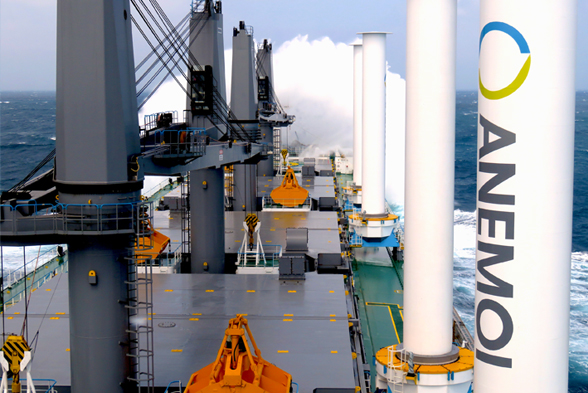 The MV Afros is an Ultramax bulk carrier fitted with Flettner Rotors. This special ship is also a customer of Ferryl 400R Anticorrosive White Coating.
The Afros is in fact the first geared bulk carrier to be equipped with Flettner Rotors and was named ship of the year in 2018 by the Lloyd's List Greek Shipping Awards.
Blue Planet Shipping Ltd. in Piraeus, Greece, fitted the special wind propulsion system as part of their commitment to sustainability and environmental protection.
Far from a new technology, the rotors were first trialled on a trans-Atlantic crossing in 1925. Only now in the 21st century, with sustainability and renewable energy often at the top of people's minds, is this technology gaining new momentum.
Relying on the 'Magnus effect', the cylindrical rotors fitted on the Afros' deck are turned by the ships engines, creating lift that drives the ship forward.
Like the Flettner rotors, Ferryl 400R Anticorrosive White Coating is no new technology, but is also growing in popularity. Providing a flexible, plastic-like coating, Ferryl 400R is used to protect mast wires as well as rubber cables and hoses.
On Afros, Ferryl 400R is applied on hatch-cover hydraulic hoses. The flexible, non-cracking coating provides a barrier to salt water and UV rays, prolonging the lifetime of the rubber.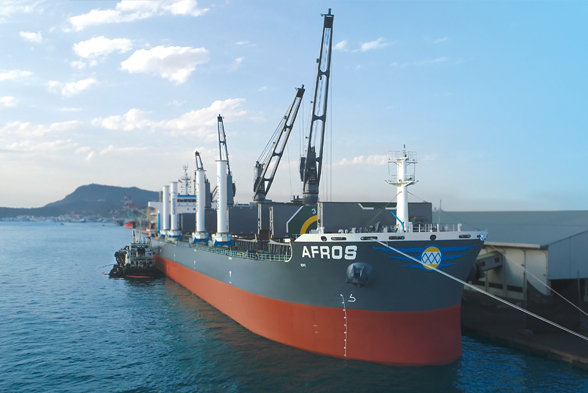 Ferryl 400R Anticorrosive White Coating and the Flettner Rotors are both examples of how seeking out specialised technology can benefit ships. Tried and tested technologies that are specially designed for marine applications are available, and they offer clear benefits to the ship owner.
Ferryl have supplied their Ferryl 400R to most of Blue Planet's fleet of bulk carriers, including the Afros and is proud to supply special solutions to a special ship.
Ferryl 400R Sees Increased Demand for Protection of Hydraulic Hoses
The increase in demand for Ferryl 400R Anticorrosive White Coating in recent years is continuing in 2019. Used on mast wires and rubber hoses, many new customers have discovered the benefits of protecting their hydraulic hoses with this flexible, white coating.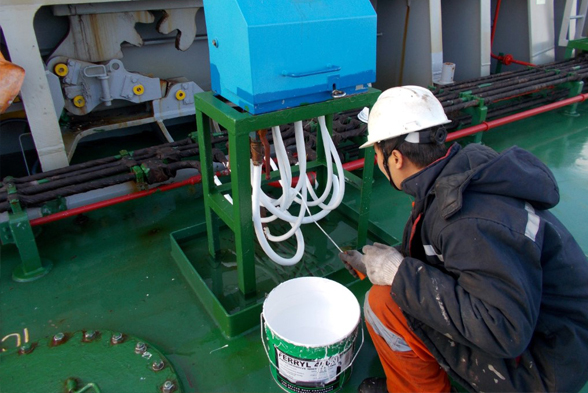 Users report back that it is easier to inspect the hoses and couplings. Tapes and other thicker wraps that are sometimes used encapsulate hose couplings and hide what is actually going on underneath. Chief engineers have told Ferryl that the thinner white coating that Ferryl 400R provides makes it easy to see what condition the hoses and couplings are in, so there are no unexpected leaks or bursts.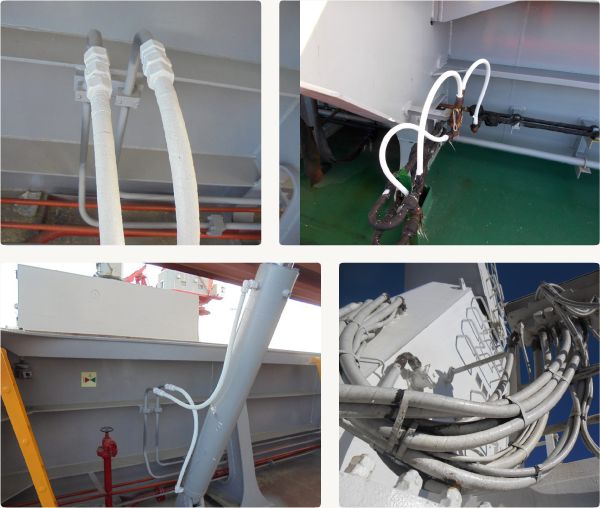 Ferryl 400R is a one-component, plastic-like coating applied by brush or roller. The plasticisers and UV stabilisers in the product, along with its plasticity, provide a flexible, non-cracking and attractive finish.
But Ferryl 400R does more than look good! A barrier is created between the rubber and the sea, salt and sun, protecting the rubber in the hoses from drying out or becoming brittle and therefore extending the lifetime of hoses.