December 5, 2017
Ferryl Onboard the Georgios Averof - Oceantech Supply Historic Ship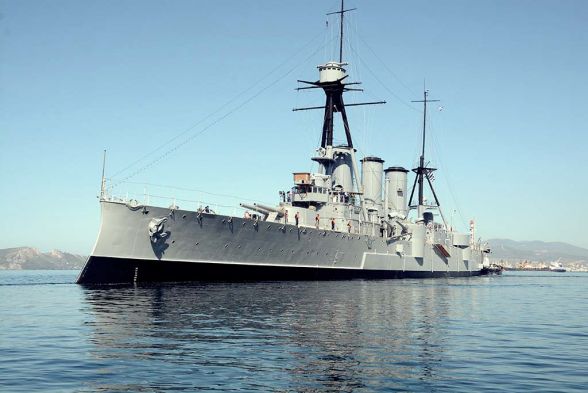 Earlier this year, the Greek Admiralty made the decision to drydock the vessel Georgios Averof. Through their exclusive agent in Greece, Oceantech Shipping & Trading, Ferryl products were supplied to keep this historic ship in excellent condition.
The Georgios Averof is an armoured cruiser built in Italy for the Greek Navy early in the 20th century. Launched in 1910, she is today the only ship of this type still in existence. Serving as the Greek flagship for many decades, the Georgios Averof served successfully during the Balkan Wars, World War 1 and World War 2. The Averof was also the only armoured cruiser to serve in both world wars in her original state.
The ship is an important ship for Greece as a monument of Greek history. Significantly, even when Greece was occupied by the Nazis, the Averof never lowered the Greek flag.
Ferryl supplied both Ferryl 202 Standard Anticorrosive Grease and Ferryl Ferrycid Rustremover to the Averof, in order to support the maintenance of this vital part of Greek history.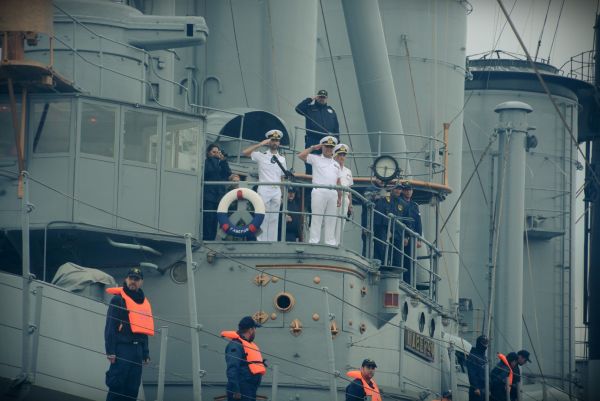 Today the Averof is an important museum ship in Greece. As such, Ferryl products are perfect to use to ensure the ship is kept in great condition. Ferryl 202 Standard has been used on the ships wires, armoured doors, hatches and moving parts. Ferryl Ferrycid has been supplied for deck maintenance to remove any rust, including from painted surfaces.
As Ferryl's exclusive agent in Greece, Oceantech have the technical expertise to introduce Ferryl to diverse new Greek companies. The Georgios Averof was one special new user of Ferryl products!
Both Ferryl and Oceantech were happy to contribute to this historical ship, giving people the opportunity to experience a ship from the past that has played a role in such major historical events.