December 5, 2019
Service Visits on Board Highlight Rust Stain Issues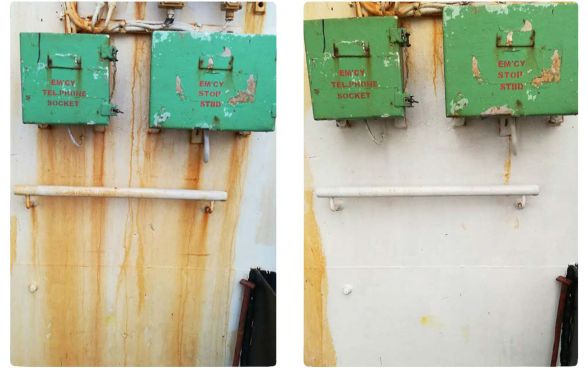 As Ferryl go on board vessels, rust and rust stains continue to be a common sight. Even if Ferryl is on board to provide application and product support to crew in relation to wire greasing or coatings, there are inevitably some rust stains to treat as well.
Ferryl often see multiple products on board, for various types of rust treatment and cleaning. Crew report that they are not sure what product to use and often use whatever they find. For the manager this is a concern, because it means that proper maintenance is not carried out. It also means that expensive maintenance products intended for one application are used for another, leading to poor results and wasted money.
When on board, Ferryl often demonstrate Ferryl Ferrycid Rustremover. It is easy to use and crew see fast and clear results, usually within 15 minutes of applying the product.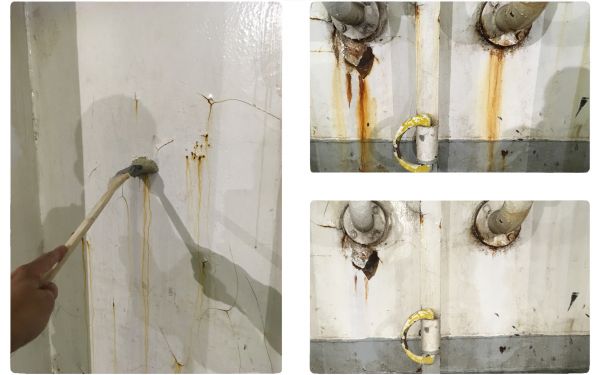 Feedback is generally very positive, as one customer reported: "We operate in a harsh environment with a very limited amount of time to carry out a thorough maintenance so the product is a big help for us".