April 28, 2017
MTB Marine Event Reveals Widespread Wire-Rope Issues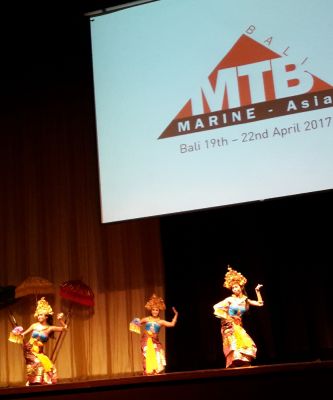 Representatives from Ferryl were happy to attend the MTB Marine Asia Event in Bali, Indonesia, from 19th-22nd of April.
With over 90 buyers attending the "Meet The Buyer" event, Ferryl was pleased to meet with many superintendents, purchasers and technical officers from around the world.
What was clear from the meetings at the event is that many companies that are not using Ferryl are experiencing issues with wire rope maintenance – and they were keen to speak to Ferryl about it.
Companies not using Ferryl voiced widespread concerns with their existing grease suppliers: wires rusting, wires snapping suddenly, grease needing frequent reapplication, wires needing frequent replacing. Importantly, even branded greases promising good quality were creating issues.
What is clear is that the shipping industry still puts up with subpar greases on their ships. There remains a widespread belief that this bad situation is as good as it gets.
With wire rope lubrication products provided by oil majors, most greases used are quite simply too simple. Conventional grease manufacture is not enough for exposed deck applications. The result: greases that do not stay where they are supposed to stay and rarely offer any rust protection beyond simply acting as a barrier between the wire and saltwater.
A major issue is that too much grease is being washed off, and it is washed off far too easily. Ferryl met companies at MTB who spoke of annual fleet-wide grease usage that can easily be reduced by 20-30% by switching to Ferryl grease. This shows how much grease is wasted, being far too easily washed off into the sea.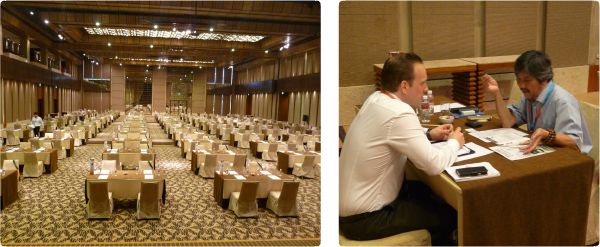 Not only is Ferryl's wire-rope grease designed in a completely different way such that it actively protects against corrosion, it also has a distinctly different texture. This gives Ferryl 202 Standard a stickiness that means that the grease stays on crane wires and mooring wires.
But the concern here is not just saving money by using less grease – safety at sea has to remain a priority. When a wire snaps, it is a dangerous situation, and really companies cannot afford to risk coating wires with grease that merely masks the rust building in the wire core.
Ferryl would like to thank the organisers of the MTB event in Bali and would also like to thank all the companies that they met. It is exciting to see what an improvement Ferryl can make to companies worldwide, in terms of function, money saved, and improved safety.