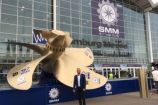 Ferryl were delighted to exhibit at the SMM exhibition in Hamburg, from 4th to 7th of September, with their agent in Hamburg, Seldis.

Make sure to visit Seldis and Ferryl at the SMM exhibition in Hamburg, Germany!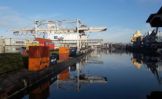 Have you considered how special inland ports are? In an exclusive online series, Ferryl's director will explore fantastic inland ports around the world! In this instalment, read about Basel, Switzerland.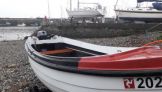 Ferryl's famous grease is called Ferryl 202, so we at Ferryl are always on the lookout for the number "202". Where have you seen "202" lately? We recently spotted 202 on the Isle of Man!

Ferryl reports back on the Posidonia exhibition, held in Athens from the 4th to 8th of June. Ferryl was delighted to exhibit with their Greek agent Oceantech.