Representatives from Ferryl attended the MTB Marine Asia Event in Bali, Indonesia, from 19th-22nd of April. What was clear from the meetings: many companies not using Ferryl are experiencing issues with wire rope maintenance.

Read about the port of Incheon, South Korea, in this article written by Ferryl Sales Limited's director. Check back soon for new instalments in the series: Ports of World - From Sailor to Saleswork.

Have you considered how special inland ports are? In an exclusive online series, Ferryl's director will explore fantastic inland ports around the world! In this instalment, read about Duisburg, Germany.

Ferryl's famous grease is called Ferryl 202, so we at Ferryl are always on the lookout for the number "202". Where have you seen "202" lately? We spotted "202" in Poland with our agent Baltic Star!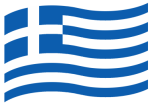 Ferryl is happy to present Oceantech Shipping & Trading Ltd. as their new, exclusive agent and supplier in Greece.