June 22, 2017
Application of Ferrycid Rustremover with Oceantech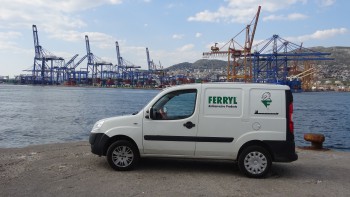 In the last issue of Ferryl News, Ferryl reported on a new cooperation with Oceantech Shipping & Trading in Greece.
One of the newest members of the Ferryl team, Oceantech are busy introducing the Ferryl products to Greek ship owners and managers.
Several tests of Ferryl products have had excellent results, such as below trial of Ferryl Ferrycid Rustremover. The before and after pictures below really speak for themselves.
Applied by brush to a Cummins engine cylinder head block, Ferryl Ferrycid was left to react. The rust that covered the entire block was removed, transforming the block, which was in an unusable condition before.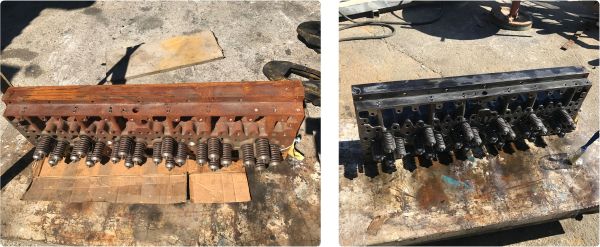 These results are dramatic, but the application is kept as uncomplicated as possible, making the product easy to use.
Armed with excellent products and technical service know-how, Oceantech are able to assist local customers with product application, to ensure the desired result is achieved. In this case, as in most cases, the result and improvement is undeniable!
This is the goal - to combine great products with great service to get great results.