December 5, 2017
Stock in South America with Presserv Brazil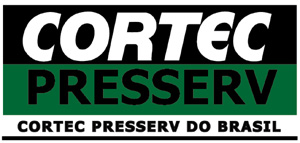 Ferryl is pleased to announce stock availability in South America through a cooperation with Presserv Brazil.
Director Rubens Carvalhaes de Paiva Neto contacted Ferryl earlier this year, having received multiple enquiries for Ferryl products. Stock is now available from Presserv Brazil's warehouse in Santa Lucia, Brazil.
Importantly, Presserv Brazil is not just a supply company, but a service company. Founded in 2010, the company specializes in anticorrosion products and preservation services for the shipping, oil and gas industries. They are also specialized in rig maintenance and subsea services. With representatives throughout Brazil, they offer excellent coverage in the Brazilian market.
Ferryl products fit perfectly into Presserv Brazil's range, given Ferryl's focus on anticorrosive products for the marine environment. Ferryl are excited to enter this brand-new market and to offer customers supply in Brazil.