June 20, 2018
Ports of the World: Gdynia, Sopot & Gdansk, Poland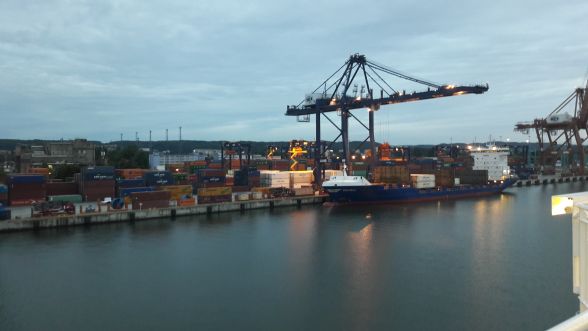 In order to reach the 3-port complex of Poland, you have to leave the North Sea, going into Skagerrak and turning starboard around Skagen. From there you head into the Strait of Kattegat between Sweden and Denmark and into the Baltic Sea. Instead of this spectacular route through the Danish islands, you can take the shortcut through the Kiel Canal.
The Baltic Sea is one of the largest inland brackish seas in the world, with catchment drainage basins four times larger than the sea itself. Travelling along the coast of Germany, you turn starboard into the Bay of Gdansk, which extends 64km north to south and 97km east to west.
The bay receives the mighty Vistula River - the largest river of Poland, rising in the Beskid Mountains of southern Poland and entering the Baltic Sea through an extensive delta region. Its length is 1047km. From its source it flows through Krakow and Warsaw. In the Bay of Gdansk you have arrived to the 3-port complex of Poland.
First there is Gdynia, which began as a fishing settlement in 1253. Big growth after World War 1 means that Gdynia now boasts shipyards, passenger terminals, the base for the Polish navy and large harbour basins. Lumber, coal, and sugar are exported, whilst iron ore and food products are imported.
Gdansk has two main port areas - the New Port and North Port. The North Port has a large maritime development, handling coal and petroleum imports, processed at nearby refineries. The city centre, Stor Miasto (Old Town), lies at the mouth of the Motlawa river, a tributary of the Vistula.
Lastly, the city of Sopot, a large seaside health resort since the 16th century, is situated between Gdansk and Gdynia. Here you can sit in peace, eating bigos (the national dish of Poland), and watch the ships coming and going.
The 3-port complex, Troj Miasto, in Poland is a truly special area in the Baltic.