June 20, 2018
Seldis - Wire-Rope Specialists in Hamburg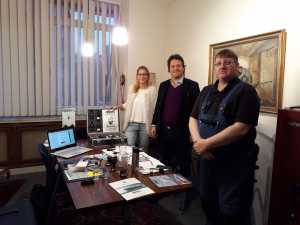 Seldis is Ferryl's new cooperation partner in Hamburg, Germany.
Like Ferryl, Rudolph Seldis GmbH is a family business in the third generation.
More importantly, it is Seldis' expertise in wire-ropes that makes this cooperation an excellent fit with Ferryl.
As Managing Director Stephan Weise says: quality wire-ropes should be paired with quality greases!
Seldis are concentrated on service and supply to Hamburg-based shipowners and suppliers - their focus now for over 60 years.
Ferryl customers will benefit from the excellent local expertise of this new Ferryl agent, who is now serving customers with the Ferryl products. More than just a stock point, Seldis will build on the development of Ferryl to increasingly provide technical expertise and service.